Canada HR and Payroll Software Resource Centre

Overview Tour - HR, Payroll & Talent Management
When it comes to HR and payroll software solutions, we believe technology should work for people — not the other way around. Watch a short video tour now for an overview of UltiPro's HR, payroll, and talent management capabilities.
---
Resources for Canadian HR Management
Ultimate Software strives to keep HR and payroll professionals and employers up to speed on the latest industry trends. These resources are curated by Ultimate's own human capital management (HCM) experts, trusted industry experts, and committed business partners.

Live Webcast Demo Canada
Get an exclusive look at UltiPro and discover features ideal for HR and payroll leaders located in Canada. You will learn how this human resources software can reduce administrative overhead by tracking every piece of HR information.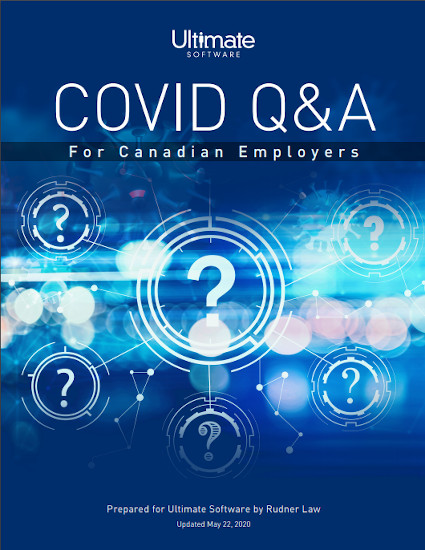 HR Law Essentials: COVID Q&A For Canadian Employers
An HR Law Essential Resource - This new guide answers some of the most common questions asked by employers during the COVID-19 pandemic.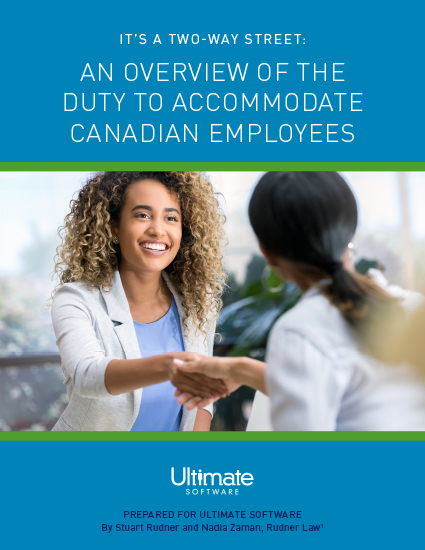 The Duty to Accommodate Canadian Employees
Employers have a duty to accommodate many things, from disability to childcare obligations and much more. But when is this duty triggered, and how far do employers have to go? And what is the role of the employee?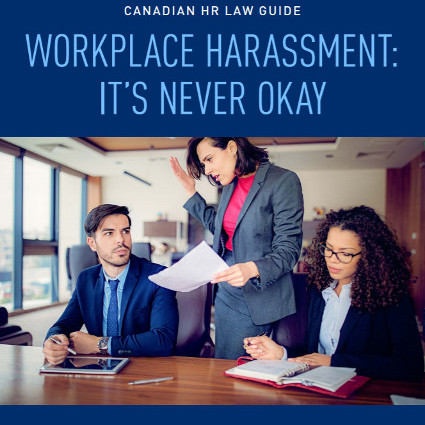 Workplace Harassment: It's Never Okay
Beyond #MeToo: In this essential guide, Canadian Employment Lawyer and Mediator, Stuart Rudner, outlines the essential elements of identifying, investigating and responding to bullying and harassment in the workplace.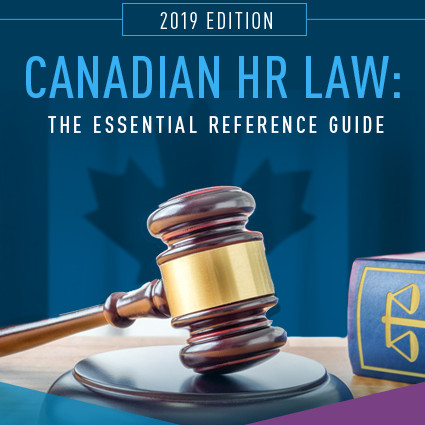 Canadian HR Law: The Essential Reference Guide
With fourteen different sets of labour legislation across Canada, knowing which laws apply to a business is just the first step in understanding an employer's rights and obligations.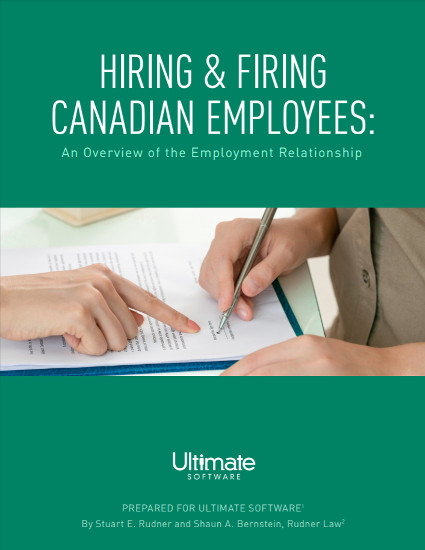 Hiring and Firing Canadian Employees
This new guide outlines the essential legal considerations of three key elements of the employer-employee relationship: hiring, termination, and the document that governs both – the employment contract.

10 Ways to Wow Your New Hire
Time to make your new employees say "wow" from day zero! These best practices can help you harness the needed tools and plan ahead to craft an outstanding employee experience for your hires.

Giving Employees What They Want: A Guide to Canadian Perks and Benefits
How does an organisation determine which perks and benefits will be competitive, and which will be truly valued by their employees? Discover everything from the importance of a strong benefits plan in building your employer brand all the way to innovative perks being offered by today's top Canadian employers.
For more white papers, videos, and research, visit our Resources page.